Next Concert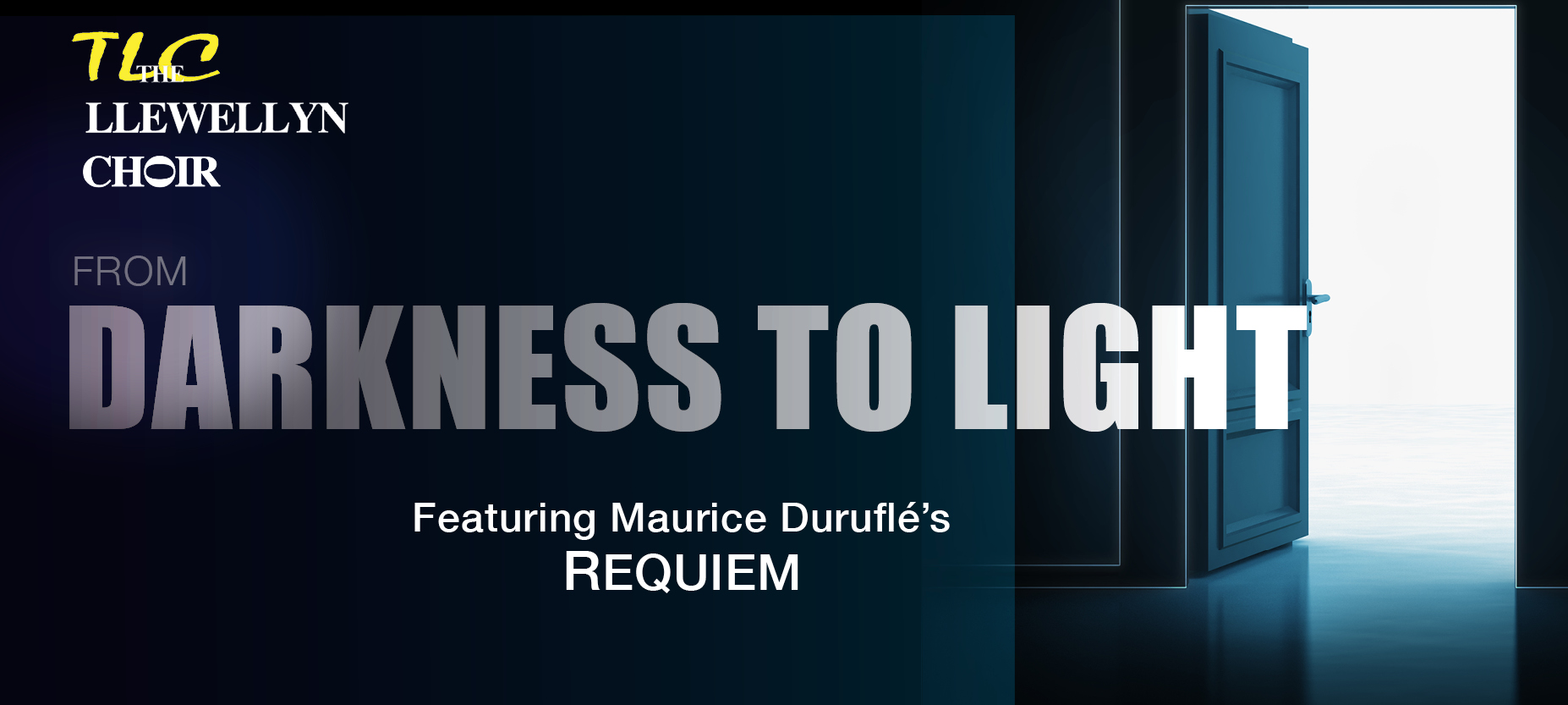 6 pm Saturday 10 September 2022
Chapel of the Annunciation
Canberra Girls Grammar School
48 Melbourne Avenue, Deakin

FEATURING

Maurice Duruflé
REQUIEM

Jenni Brandon
The Peace of Wild Things
The Giver of Stars

Kyle Pedersen
Can We Sing the Darkness to Light?

Craig Courtney
From Earth to Heaven

Conductor
Rowan Harvey-Martin

Soloists
Janet Brown (mezzo-soprano)
Rohan Thatcher (baritone)

WITH THE LLEWELLYN SINFONIA

Tickets through Trybooking avaiable soon
Watch this space for more information
---
Upcoming concerts
For information about later concerts see our Upcoming Concerts page.
Enquiries
Want to know more?
Email enquiries@llewellynchoir.org.au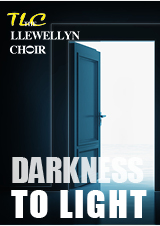 [ click to enlarge ]

Our next concert

Maurice Duruflé
REQUIEM

Jenni Brandon
The Peace of Wild Things
The Giver of Stars

Kyle Pedersen
Can We Sing the Darkness to Light?

Craig Courtney
From Earth to Heaven

6 pm Saturday 10 September
Chapel of the Annunciation
Canberra Girls Grammar School

Tickets through Trybooking avaiable soon

Enquiries
Email Llewellyn Choir enquiries


---
The Llewellyn Choir acknowledges the Traditional Custodians of the ACT, the Ngunnawal, Ngambri and Ngarigo peoples.
We respect and celebrate their continuing culture.


| | | |
| --- | --- | --- |
| Copyright © 2022 The Llewellyn Choir Inc. |   | Design and hosting by Whim IT |